5 SAT Prep Hacks for 2021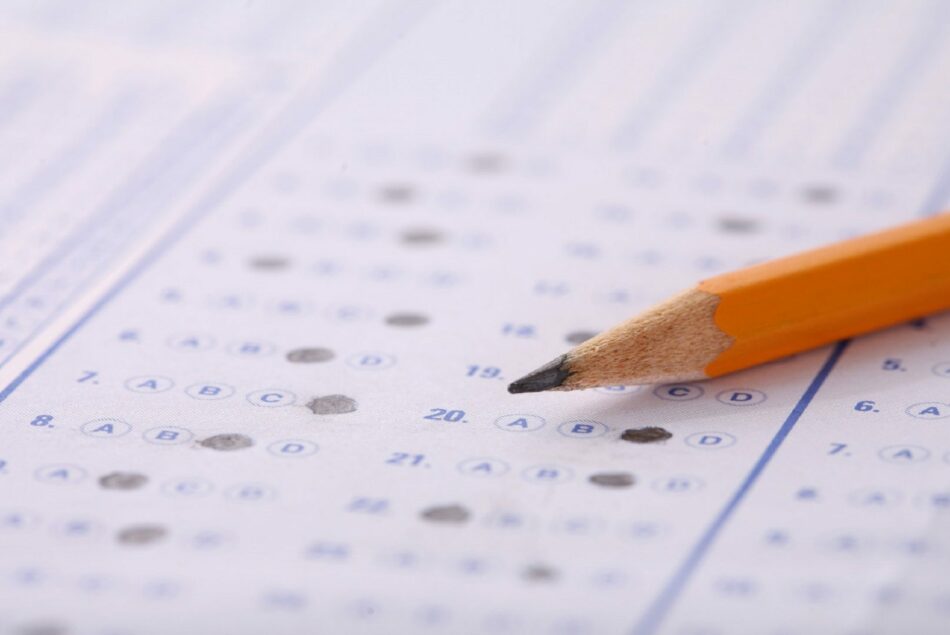 When it comes to SAT prep, your process determines your success. There are plenty of ways to steel yourself for test day, so it's up to you to find the approach that will leave you feeling relaxed, confident, and ready to conquer.
The class of 2020 once again broke an attendance record, with nearly 2.2 million students choosing to take the SAT last year. In this article, College Board mentions that COVID-19 affected this group of students during the last few months of test-taking season and continues to do so into 2021.
COVID-19 has reshaped applying to college in several ways. SATs is one of them; the essay section is gone, and many colleges have wiped SATs from their list of application requirements. Check out our full guide on applying to college during COVID for more.
With acceptance rates of major colleges and universities continuing to drop at alarming rates, students are grasping for every reason to stand out. A common first stop for future applicants is the objective score on standardized tests like the SAT and ACT.
If you've come here to find a quick fix, you can stop reading now. The truth is, good preparation for anything takes focus, dedication, and time. But, with these 5 tips, we hope to help you set a path towards achieving your highest potential score at home without wasting tons of time to get there.
1. Build Your Stamina
Sitting through a 4-hour exam is no easy feat, regardless of its content. The good news is that concentration is often like a muscle; it gets tired with overuse, but you can train it to withstand more and for a longer period. Repetitive and familiar practice will help to ready your mind for the mental marathon that lies ahead.
You can start by undergoing a few practice tests. You'll get a feel for the SAT's content, but also for its pacing and time commitment. Take these simulations in the same way you'd take the real SAT, giving yourself the allotted time for each section and for each break in between.
Don't open Instagram between portions; this gets your brain used to a distraction it won't have access to on the actual test day. Practicing in a disruption-free zone will make the real thing feel more like home.
2. Target Your Studying
After a few practice tests, you should start to identify which parts of the test need the most work. Get efficient with your SAT prep by prioritizing training to focus on your weaker areas.
It's easy to rely on the comfort of your best subjects. Practicing them can be a good confidence boost before test day, but the time you give to your strengths is time lost from improving your weaknesses.
Nail down the test sections with the most room for growth, target your efforts, and watch yourself take off! You'll improve faster and more profoundly by workshopping these sections rather than taking entire practice tests week after week.
Read below for specific tips to help your Math and ERW scores.
3. Set Your Goals
Setting a target SAT score is your one-way ticket to motivation city. Having a concrete mission with a specific objective is crucial to persevering when the going gets tough.
Your goal should be achievable but ambitious enough to challenge you. Don't freak out if you end up falling short; any improvement is worth the effort.
Ask yourself: "If I took the test today, what kind of score would I get? What score would I ultimately like to get?"
To get an idea of where you stand with the math, reading, and writing sections, take some practice tests until you have a rough picture of your performance.
Once you have your baseline, it's time to consider how much you'll realistically be able to improve before the test. A 100-point improvement goal is a solid start, especially if it puts you within range of your target school's scores. Those who aim for a more aggressive achievement may go as high as 300 points. Push yourself forward, know your limits, and keep your chin up along the way — you'll get there soon!
4. Master Your Fundamentals
Is there any phrase less appealing than "practice your grammar?" Probably, but this one still ranks pretty high on the unfun list. Grammarians are the ones who will nag you about sentence structure and verb conjugation. They might also tell you "unfun" isn't a word.
(Side note: "Unfun" is a word, but don't use it on your SAT. Try "disagreeable," "woeful," or "desultory" if you're going for vocab points.)
Grammar isn't everyone's favorite study topic, but knowing the rules can have a significant impact on your reading and writing skills.
Ask your English teacher, tutor, or parent to look at a recent essay of yours, focusing specifically on grammar and syntax. Are some of your verbs conjugated incorrectly? Do you consistently make a "your/you're" error or struggle with "there/their/they're?" Does your writing have comma splices, split infinitives, or one of the many other common grammar mistakes?
The SAT Math section's 58 questions in 80 minutes leaves little room for missteps. Fortunately, there are lots of resources that map out commonly-used math formulas and skills. Memorizing these in advance can earn you more test time to focus on the harder questions.
Start with the 11 geometric formulas given to you as a reference on the test. Practice working with these formulas to get a sense of each one's utility. Familiarize yourself with the way an answer should look. This skill can lead you to a smoother path to the solution with less time spent getting there.
Feeling good on these formulas? Delve into some other areas common to SAT Math, like slope, polynomials, and probability.
Your calculator is your friend, but remember to also think critically about the answers it gives you. Understanding the basics will help conceptualize what those answers should be!
5. Find SAT Prep That Works
Tutors and teachers know the SATs, and they offer a variety of prep classes for every student's needs.
It's crucial to find the process that works best for you. Some students enjoy having group classes where they can improve alongside their friends and classmates. Others prefer one-on-one instruction to meet their specialized needs.
SAT tutors and services are viable prep options, but piling these on can get expensive. Look out for free online and local resources designed to help ready you for test day. Do some research for free online courses that expand your study skills, and contact your local school or youth organization to find free or low-cost test prep classes in your area.
Conclusion
Lastly, be safe. Visit College Board's COVID-19 resource page for updates on testing centers, health protocols, and other updates related to the big test.
If you're starting to think about getting your act together for the SAT this year, use these tried-and-true tactics to give yourself an early and lasting boost.
Remember, these "hacks" aren't meant to be implemented all at once. The right preparation happens a step at a time. Give yourself time to reflect and experiment with which of these work best for you.
Happy studying, we'll be cheering you on. If you get stuck on a particular SAT question, don't forget to ask Brainly!