How to Apply to College During COVID-19, According to 5 Experts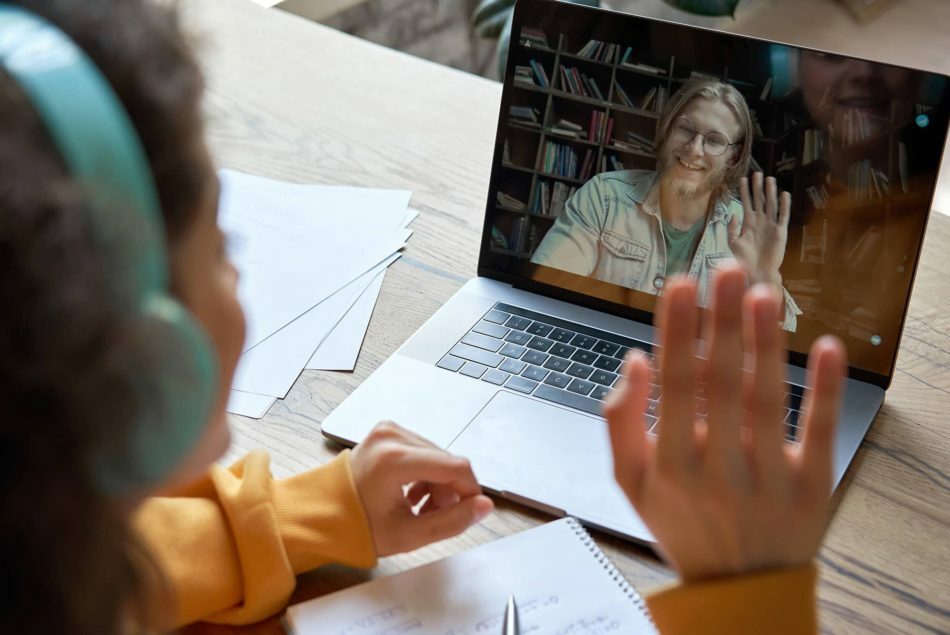 Up next on a seemingly never-ending list of normalcies made more difficult by the pandemic: College applications.
With the COVID-19 virus still prevalent across the U.S., many high-school students and their families remain socially distant this fall. For college hopefuls, this comes as a blow to an application process that historically involves in-person steps such as standardized tests, campus tours, and application interviews.
Below is a short list of helpful strategies for high-school students and their parents, including guidance from a few leaders across the field of college admissions.
Make an informed choice on taking the SAT/ACT.
With many schools waiving standardized test requirements for the SAT and/or ACT due to the restrictions of the pandemic, many students are considering skipping the tests this year.
"We respect that schools are making decisions they believe are in the best interest of their institutions and the students they serve," responded Kenton Pauls, National Director of Higher Education at ACT. "But we expect demand for testing to remain high, and we're meeting that demand head-on. Students are eager to show what they know, improve their chances to obtain scholarships, and present a holistic picture of their achievements within their admissions portfolio."
"The majority of colleges are now allowing students to apply test-optional," says Laurie Kopp Weingarten, president of NJ-based One-Stop College Counseling. "Colleges need to figure out a way to evaluate applicants without test scores for the first time. From my conversations with admissions officers, I'm hearing that they are going to emphasize teacher/counselor recommendation letters and essays to help round out the evaluation with missing test scores and higher-than-normal grades."
"Unless they are applying to one of the very few colleges still requiring a test score, I advise students not to bother trying to take a test this year," advises Meredith Twombly, Vice President for Admissions and Financial Aid at Clark University in Worcester, Mass. "Keep in mind, even the National Association for College Admission Counseling has come out against requiring tests this year and they were very explicit in that recommendation not to tie test scores to admissions decisions. If ever there was a year to skip the tests, it's this year."
Ultimately, a superior standardized test score is a great asset. However, some schools still require you to report the scores of any standardized test you take, so look at the requirements of your target schools before deciding to take one this year.
Before arriving for your test, also make sure your test location is adhering to social distancing guidelines, such as those the ACT requires for its facilities.
Find out what else has changed at the admissions office.
Standardized tests are only one aspect of a drastically different year ahead for college admissions departments.
"Part of the challenge of admissions in the time of COVID is that the landscape has shifted," says Lee Coffin, Dartmouth College's Vice Provost for Enrollment & Dean of Admissions and Financial Aid in an interview with College Guidance Network.
"I think some of the stress I'm witnessing from families is that we're trying to force the current reality into the world we used to inhabit six months ago," says Lee. "But we can't. Schools might be reopening, but admissions officers can't visit. And so the way we recruit is different. The way we ask for information will be different. But fundamentally, as the deadlines hit and we start reading files, admissions officers will read in the same way we've always read.
"Will a student be successful in the curriculum we offer? How do we build a community on our respective campuses that allows people from diverse backgrounds to come together and learn as a community? We might have to answer the question in a slightly different way this year, but it's still the question at hand."
Before applying to a college, do your homework: Scour the updates on their admissions pages and talk to people there to find out the latest on what they're looking for in an incoming freshman.
Make the most of what's available to you.
The virtual world still allows for several ways to get to know colleges according to Jenn Curtis, an educational consultant and author in Orange County, CA. 
From Jenn: "Students can take virtual tours that are posted on schools' websites and also via virtual tour websites like campustours.com. Lots of colleges and universities are also offering live guided virtual tours and even including Q + As with Deans of Admission. There are also many virtual college fairs going on right now, which are often free. Participating in them allows students to listen to roundtables on topics of interest to them, learn about major and minor opportunities, and ask questions of admission officers. Another easy approach is to identify the student's regional admission officer, which can be done in the Admission section of a college's website, and email that individual with specific questions about the school. Many students are intimidated by that approach at first, but answering questions about the school is what admission officers are there for!"
"This year and always, talk to current students," recommends Meredith. "Try to hear directly from them how their college has adapted to the pandemic and how satisfied they are in general with their experience. To be sure, this year has been a test like no other for colleges and universities and much can be learned from how current students feel they were treated throughout this test. It's not an overstatement to say that online college search and recruitment platforms have grown exponentially over the last 6 months. I applaud the creativity I'm witnessing and I urge students to jump in and start exploring."
Don't sweat the small stuff.
Back-to-school stress is already at an all-time high this year, and college applications are no exception.
"Nobody handles uncertainly well, and this is a trying time for students and families," says Laurie. "Try your best to keep students calm. It's important to remember that this is new territory for everyone, and admission officers have also been living through these unprecedented circumstances. They will be compassionate. Although we are finding that some parents are more anxious than ever, it's crucial that they focus on what they can control and let go of things that are out of their control."
"Trust yourself and the process," says Meredith. "Use whatever resources you have: A teacher, guidance counselor, an aunt who works in college admissions, a neighbor. And don't be shy about signing up for more information on various college websites; colleges can't recruit you if they don't know you are out there."
"Focus on are the things you can do as opposed to dwelling on the things that you cannot," closes Jenn. "Focus on being yourself in your application and spend time on really getting to know who you are because the better you can do that, the better you can articulate it to colleges. Remember that you can control what is on your applications and in your essays, but you can't necessarily control what comes after that. Focus on turning out the best application that truly reflects who you are and what is important to you, and remember that what happens after that, especially in an uncertain time, is out of your control. You've done your very best and that's enough."