How Students Are Celebrating Teacher Appreciation Day 2021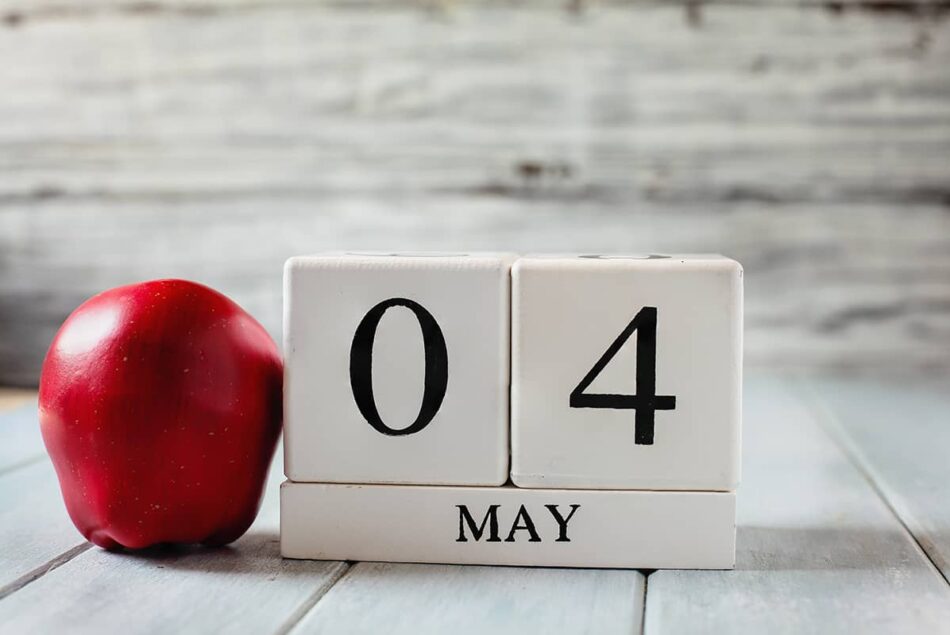 It's Teacher Appreciation Day! As we approach the end of another unprecedented academic year, we look back on all of the added challenges teachers faced in 2020-21.
The persistent global pandemic presented teachers with myriad challenges to keeping their students motivated. The barriers of distance and even hybrid learning has forced them to learn an entirely new way of teaching as they go.
Teachers have needed to support students who don't have WiFi, who are suffering from mental health issues, who have sick family members or parents who are out of work. Even still, so many have strived to keep kids feeling connected and having a sense of normalcy. That's why we recognize, thank, and honor our teachers, especially this week.
In anticipation of Teacher Appreciation Week each year, we ask students in grades 6-12 how they feel about their teachers. Here are the results from 1,500 Brainly users for this year (May 3-7, 2021):
64% of students told us they appreciate their teachers more now than they did before the COVID-19 pandemic.
Only 23% of students think teachers receive the recognition they deserve. 52% said that they do not get enough credit for the work they do, while the other 25% weren't sure.
A whopping 80% of students agreed that a teacher has taught them a life lesson that they were able to apply to something outside of a school or academic setting. 28% of students said this happens on a regular basis.
So, students agree that teachers deserve recognition for the work they do every day. That's why we're taking this week to promote the amazing efforts so many teachers have put forth to inspire their students to continue their learning in a school year like no other.
Here are a few ways students and parents are celebrating Teacher Appreciation Week: 
Put together a classroom thank-you book. If you can coordinate it, there are tons of great free templates and printables online for a classroom thank-you book that's filled with notes from every student who can participate, short stories about funny or memorable lessonplans, and of course words of gratitude.
Decorate your community, school, and/or yard with thank you signs for teachers.


This idea isn't virtual, but it's a great way to celebrate while sticking to social distancing guidelines. Teachers will feel the love as they pass by all the celebratory decorations around the community. Use sidewalk chalk to leave messages on driveways and sidewalks, create fun signs and put them in your yard for when they drive by — anything is possible!  Share a photo or video on your school's social media. 

Nominate your favorite teacher for a national award with cash prizes!

This year's edition of the

Brainly Educator of the Year

awards recognize and honor

the teachers, instructors, administrators, coaches, tutors, mentors, and other educators who have gone above and beyond to help students during this challenging past year.

 

Now through May 7th, students and parents can nominate (and vote for) their favorite educators by submitting a 3-minute video or 5-sentence essay describing how the educator was exceptional this past year.

Give teachers a gift they'll actually want.

You can't go wrong with

digital gift cards

for Teacher's Appreciation Week (coffee, DoorDash, Uber Eats, Instacart, Kindle, iTunes, Barnes & Noble, Amazon, and Target are great quarantine gifts that will be appreciated.) Send teachers flowers from a local florist or cookies from Tiff's Treats. In addition, room parents and class volunteers can ask the teacher to set up an Amazon wish list of some of their favorite things or books they want to read and parents can purchase from there.

Organize a car parade.

For those who are feeling more ambitious and have teachers who are well-known fixtures in the local community, it's a blast to organize a car parade. Round up some past and present students, deck out your cars with signs, and drive by at a designated time. Make lots of noise and make sure your happy faces can be seen!
Don't forget to thank your teacher this Teacher Appreciation Week!